Hi mommies, welcome back to another post, today we are going to talk about Normal 10 week pregnancy and ultrasound, as usual, you'll learn in this post about baby development, pregnancy symptoms, baby ultrasound and doctor visits, so let's get started…
Before I proceed please know that you might see affiliate links in this post, meaning that if you purchase any product using my direct link I receive a small compensation at no extra cost to you, if you like to have more information you can visit my disclaimer page.
Sharing is caring!
How big is your baby at 10 weeks?
At 10 weeks your baby is as big as a Strawberry, measuring about 3.1 to 4.1 cm long and weighing about 0.14 ounces.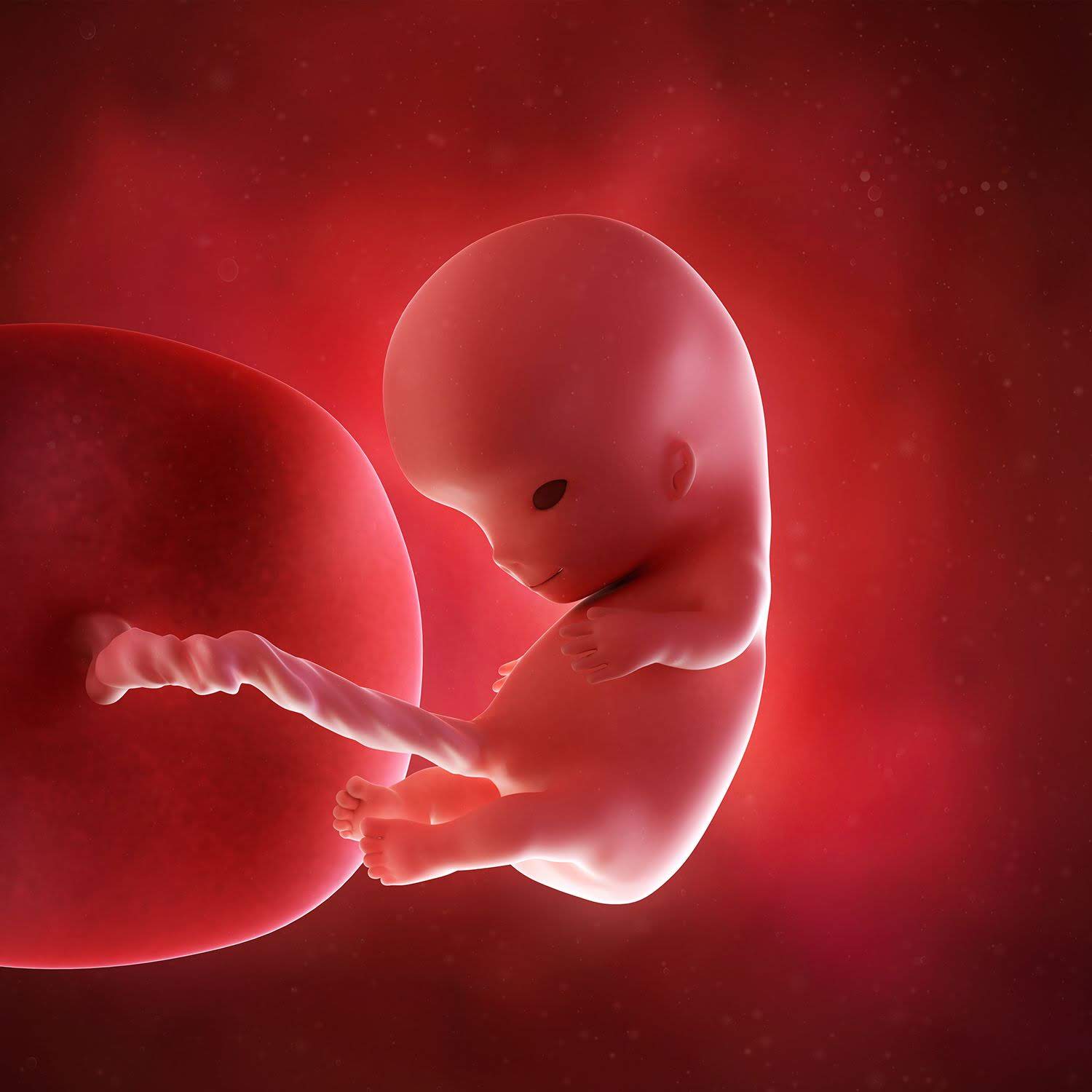 10 weeks pregnant symptoms.
Wondering what to expect at 10 weeks pregnant? As your baby grows, your ligaments and muscles are starting to stretch on your pregnant belly, your breasts are getting bigger, they are probably sore too and some other changes are also happening. Here are some of the most common 10 weeks pregnant symptoms:
Morning sickness: Still strong at 10 weeks, morning sickness is caused by high levels of hormones in your body, this symptom gets better after you pass the first trimester.
Fatigue: Remember that you are under the effects of many hormones, especially increased levels of progesterone that is responsible for making you sleepy and also your body is producing more blood to carry nutrients to your growing baby, therefore, your blood pressure and blood sugar levels are lower, the best remedy for this symptom is more REST.
Mood swings: Because of the hormones and also because other symptoms, you may find your emotions more difficult to control. Remember is okay to slow down and take breaks throughout your day ( to do whatever makes you feel good and relax), also try to avoid stressful situations.
Round ligament pain: At this time you start feeling some aches and pains in your abdomen as it stretches to accommodate your growing baby. While some moms-to-be don't really feel this pain for other mothers is very uncomfortable. If you're 10 weeks pregnant with twins, round ligament pain could be even more noticeable. Let your OB doctor know if your discomfort is intense.
Growing breasts. Your breasts have probably gotten bigger by this time since they've been prepping for breastfeeding for weeks already!
Increased vaginal discharge: An increased blood flow to your vagina coupled with an increase in estrogen production could cause more of clear, odorless discharge. Might seem a little gross, but this substance is simply nature's way of getting rid of bacteria. If it's colored, tinged with blood, has a foul odor, or causes discomfort call your doctor. Those could be something else.
Visible veins: Another thing you may start noticing at this time is all those blue lines that suddenly has appeared on your skin, these veins are doing a very important job which is carrying the increased blood supply needed to nourish your growing fetus.
Other symptoms discussed on my previous post like Frequent urination and Headaches, combined with other symptoms like indigestion, bloating and gases are also happening right now, be patient, I promise it will be better soon.
Links to my previous posts are down below in case you want to check them out.
What to expect on your 10 week ultrasound scan:
As usual, we start with the maternal organs first then is baby time…
Remember the 10 weeks scan is still done transvaginally.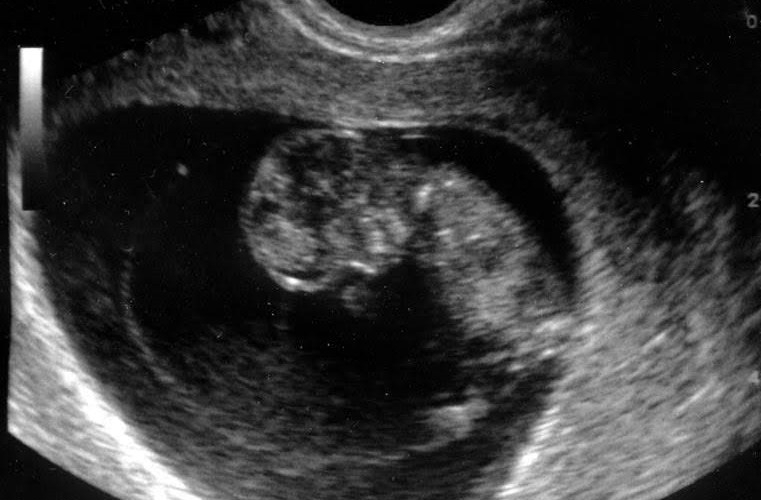 Ultrasound image of a fetus at 10 weeks, the round area surrounding the baby is called the Amnion, this structure is more visible at this time, placenta is still developing, yolk sac is visible at this time as well, your fetus is starting to look more like a baby, arms and legs are clearly seen, and movements are more noticeable too.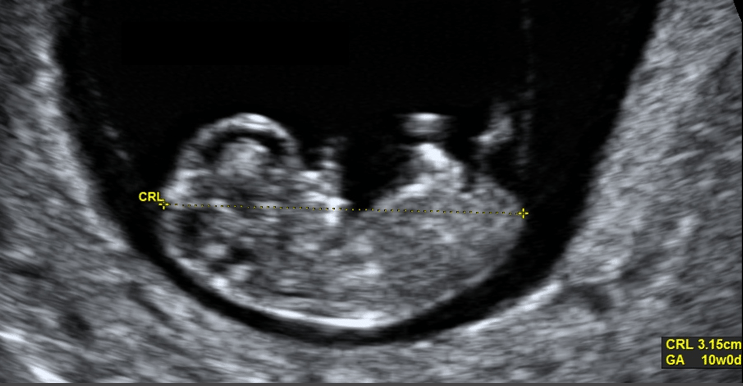 Ultrasound image of a 10 week fetus, the measurement that is done at this time is still the Crown-Rump Length(CRL)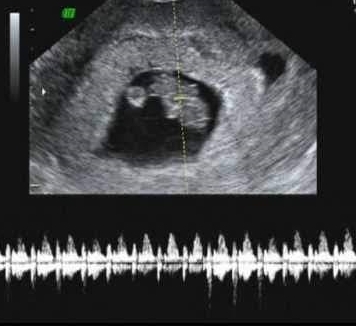 And remember we always need to get a signal on the Doppler, that's the heart of your baby beating!!!!!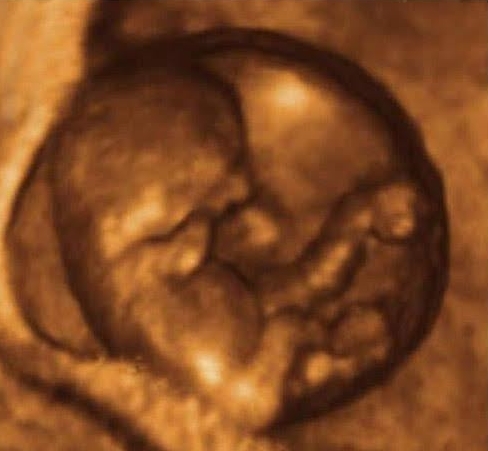 Image of a 3D ultrasound on a 10 week fetus.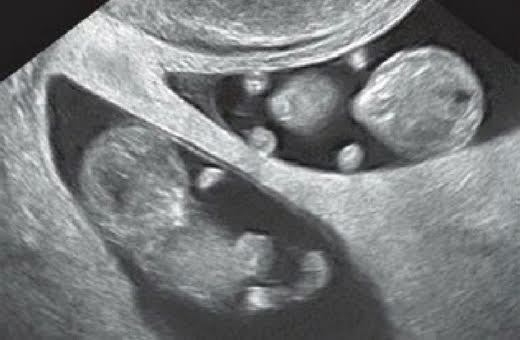 Ultrasound image of Fraternal twins at 10 weeks, you can see the thick membrane separating the babies.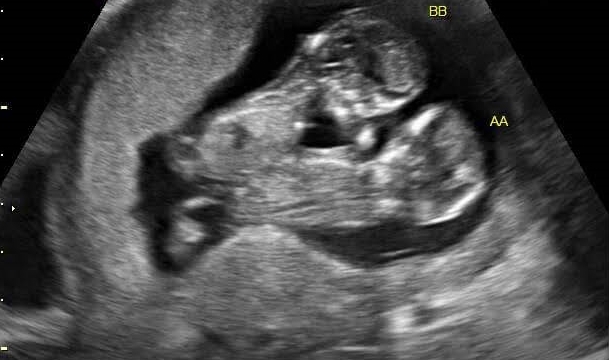 Ultrasound image of Identical twins at 10 weeks, these babies share the same sac.
Remember the possibility of a Miscarriage is still high, Ultrasound will always check for Subchorionic bleedings or any other abnormalities, after ultrasounds you should be seeing your doctor for the results.
Facts about your baby!!!
At 10 weeks your baby has working arm joints, and cartilage and bones are forming.
Your baby's vital organs are fully developed and they're starting to function as well.
Fingernails and hair are starting to appear too! And your baby is already swallowing and kicking inside your belly!!!
What you need to know about doctors visits!
At 10 weeks you will start having genetic testing to rule out diseases, the first test will be the Harmony, this test analyzes cell-free DNA in maternal blood and gives a strong indication of whether the fetus is at high or low risk of having trisomy 21 (Down syndrome), trisomy 18 (Edwards syndrome) or trisomy 13 (Patau syndrome).
If the Harmony test shows that there is a high risk that the fetus has trisomy 21 or 18 or 13 it does not mean that the fetus definitely has one of these defects. If you want to be certain if the fetus has one of these defects you should have CVS or amnio.
Want to read more about Nuchal translucency, CVS and amnio? check this link below.
What you need to know about normal 11 week ultrasound.
I wish all my readers and followers a very Merry Christmas, thanks for being with me in this new adventure, I hope to have you around next year and the following years to come, Next post will be Normal 11 week Ultrasound, I see you there….
A family Christmas picture!!
XO Zadi.
Disclaimer: Due to HIPPA compliance and regulations all patient information is protected on this site, the majority of the Ultrasound images are my own however some Ultrasound images are obtained from copyright free sites as well as the other images used on the blog posts. Also the information provided on my blog is designed to provide helpful information about the topic and are made with the best of my knowledge therefore is not intended to diagnose or treat any medical condition, For diagnosis or treatments on any medical problems consult your own physician. The author is not responsible or liable for any mistreated pathologies or wrong treatments.