The first trimester of pregnancy is very delicate. As we all know, the risk of miscarriages is very high. Therefore, preparation before and after you are pregnant is crucial to maintaining a body that is physically, mentally and emotionally ready to sustain a healthy baby.
As you probably know the first trimester is considered from the first weeks of gestation until week 13 of pregnancy. In this trimester the hormones are changing and all the symptoms of pregnancy begin.
Before we proceed please know that this post might contain affiliates links, to read more, you can take a look on my Disclaimer page.
Let's begin…
In this article, I will focus on the checklist of the important things you should start doing as soon as you know you are pregnant.
Unfortunately, pregnancies are not always planned, and we do not always realize that we are pregnant right away. That happened to me with my first pregnancy, I was taking birth control pills for many years and when I decided to stop the pills to start having my children I thought the wait was going to be long. But, it didn't happen that way, 2 months later I was pregnant and I didn't realize I was expecting my first baby until week 9 of pregnancy. For the second pregnancy was totally the opposite, I was prepared before and after, and I knew from week 6 that I was pregnant.
Whatever your situation might be, the important thing is that, as soon as you know you are expecting a baby, you start preparing for a healthy pregnancy ahead of you.
Enjoying the post so far, share it to other mommies.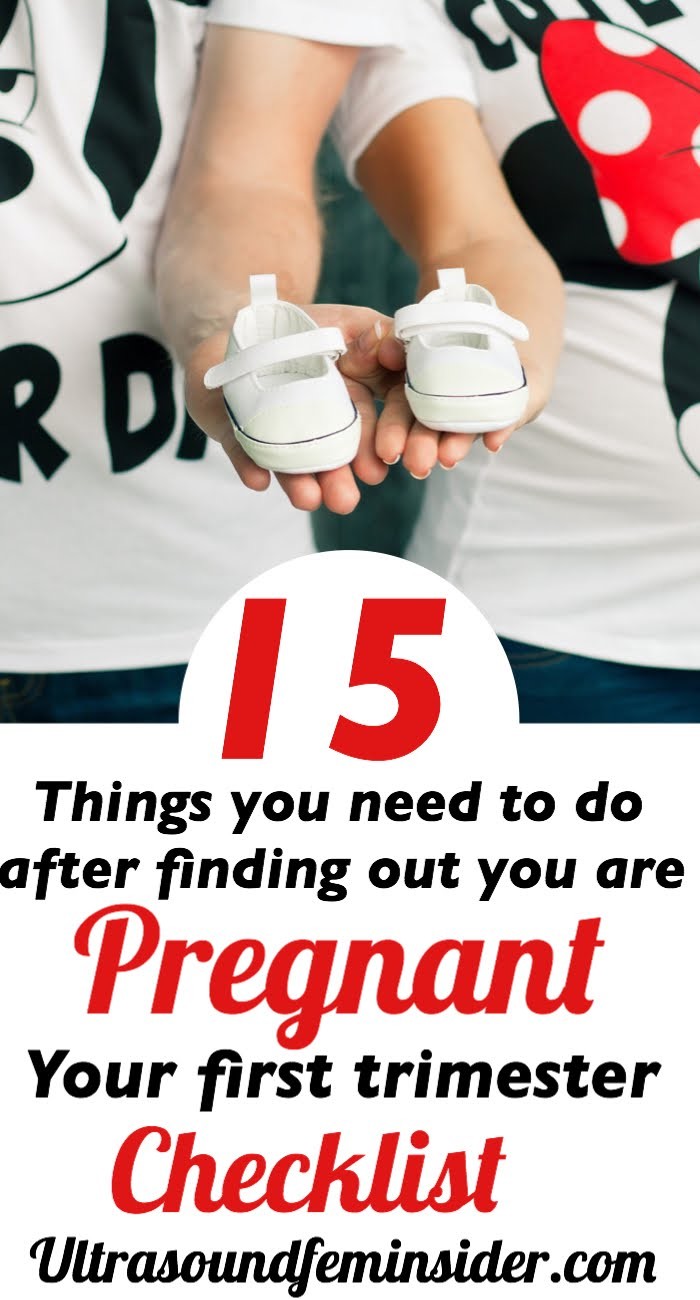 Ready for the checklist? Let's begin!!!!
Start taking Prenatal vitamins ASAP.
Immediately you know that you are pregnant you should start taking prenatal vitamins.
As I always say to my patients, people generally have nutritional deficiencies, mainly women due to menstrual periods. Pregnancy and the growth of your baby inside your womb will be draining your body for all it needs and at the end of the pregnancy, it's you who are going be left out with even more vitamin deficiencies, which translates into hair loss, breakage of nails, decreased milk production to breastfeed your baby, etc.
Also in the first 11 weeks of pregnancy, your baby's Central Nervous System is actively developing, therefore it is very important to incorporate folic acid into your diet or vitamins. Folic acid greatly reduces your baby's risk of developing neural tube birth defects such as spina bifida.
It is recommended that pregnant women get 200 mg of DHA per day to help your baby with healthy brain and eye development.
In this link, you will find a very good choice for a prenatal vitamin.
If you don't have it yet, It's time to find good health insurance.
Sooner rather than later you need to start your regular check-ups. So it is important for you to find an insurance that covers for routine check-ups, delivery on the hospital and in case medical attention is needed for your baby in the hospital or after at the pediatric doctor.
If you don't have medical insurance yet but you are employed, it is time to find out if your employer can provide you with good health coverage, but if they can't help and you have low-income, don't worry, it is also helpful for you. Check this link for more information.
Choose a doctor or midwife.
If you already have a doctor or midwife you love, you're all set. If not, you've got some homework to do. Check with friends and families, ask one of your other providers to recommend someone, check out the preferred providers under your health insurance plan, or do some research online.
Choose your baby's pediatric doctor as well.
This step is not so immediate, but I always recommend starting to select your baby's doctor with time. You can also ask friends and family for recommendations. And after the second trimester, you can start interviewing the doctors. Many pediatricians also offer classes to prepare you for breastfeeding, caring for your baby, etc, so you can use all this information to your advantage.
Make your first prenatal appointment.
The expected time is finally here, the time to start your regular pregnancy check-ups.
In the first visit, important things should be reviewed by a doctor, things like the history of chronic diseases that you might suffer and if you have to take any medications for them, also checking if there are cases of genetic or chromosomal problems in your family history, or determine the estimated due date, etc.
Many medical offices don't have appointments immediately, but it is fine, because in reality starting your check-ups at 6 or 7 weeks is ideal time to do an ultrasound on your baby, review the entire medical history with your doctor, have all the labs for the First trimester and have a more accurate due date based on results.
Consider your options for prenatal testing.
During your first trimester, your provider will offer you various screening tests that can give you information about your baby's risk for Down syndrome as well as other chromosomal problems and birth defects. A diagnostic test called chorionic villus sampling (CVS) may also be offered this is generally done at 11 to 12 weeks. Or you may consider waiting until your second trimester for amniocentesis.
In this matter, knowledge is power, when you prepared yourself you'll be able to make an informed decision.
Get relief from morning sickness.
Unfortunately, "morning sickness" can last all day and more than 50% of pregnant women experience morning sickness at some point. And it strikes about three-quarters of pregnant women during the first trimester.
Helpful Do's and Don'ts
Do:
Eat small portions more often.
Drink fluids 1/2 hour before or after a meal, but not drink with meals.
Drink enough water to avoid dehydration.
Eat soda crackers 15 minutes before getting up in the morning.
Eat whatever you feel like eating, whenever you feel you can.
Ask someone else to cook for you; open the windows, or turn on fans if the odor bothers you.
Get plenty of rest and nap during the day.
Avoid warm places; feeling hot adds to nausea.
Sniff lemons or ginger, drink lemonade or eat watermelon to relieve nausea.
Eat salty potato chips; they have been found to settle stomachs enough to eat a meal.
Exercise
Don'ts:
Do not lie down after eating.
Try not to skip meals.
Get help, don't stay untreated.
Don't eat spicy food.
Ginger and acupressure bands work for some women. If these things don't help, talk with your provider about taking vitamin B6 or an anti-nausea medication, these are considered safe and effective during pregnancy.
Sharing is caring!!!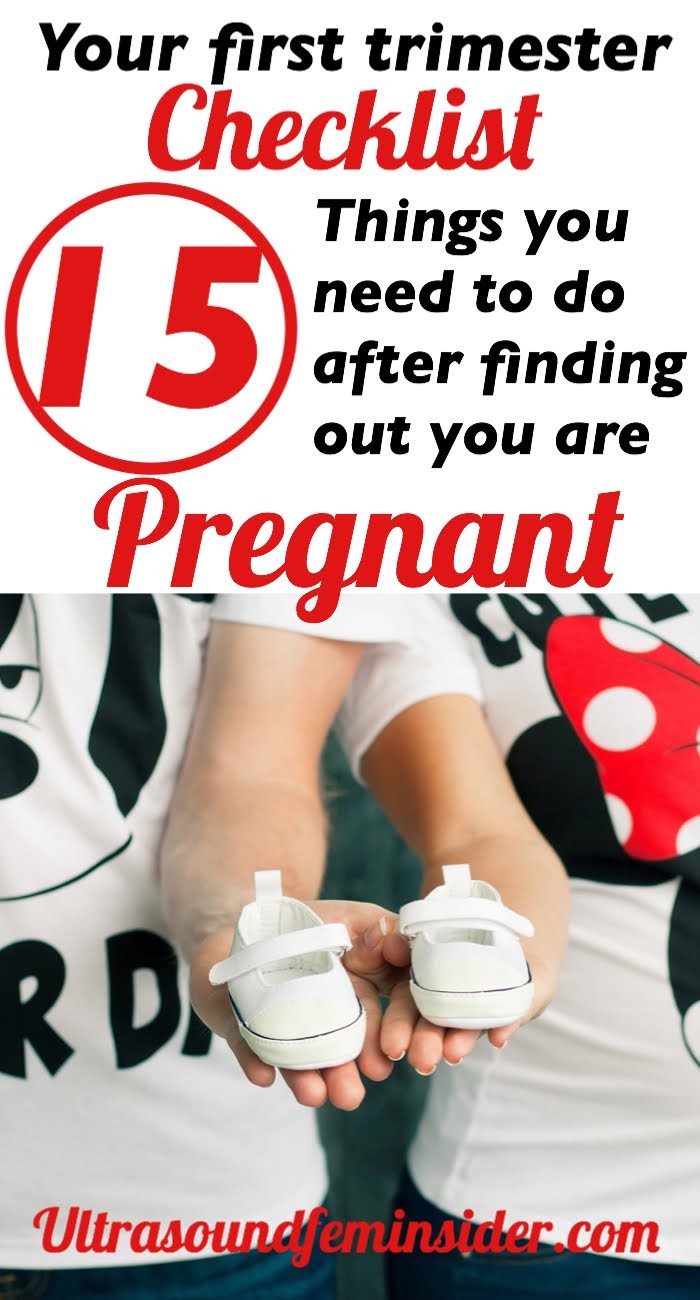 Choose a healthy lifestyle.
This is the ideal time to start healthy habits in your routines.
Habits such as:
Sleep and rest properly.
Keep stress levels under control, for this you can use meditation and relaxation techniques.
Eat a balanced diet with nutritious meals.
Drink plenty of water to avoid dehydration.
Exercise if there is no contraindication from your doctor.
I also recommend adding to your healthy habits a visit to your dentist, women during pregnancy tend to suffer from gum diseases and if not treated the results can be catastrophic, so starting early to take care of your mouth is very important.
Among the healthy habits that you should start, there are also things that you should stop immediately after you know you are pregnant, find a detailed list in this link.
If you like this post, you might also enjoy:
8 Ways to Make your Postpartum Recovery Easier, faster and pain-free.
Normal first-trimester ultrasound, scan at 6 weeks of gestation.
What you need to know about the normal 7-week ultrasound.
Check out this post here about the ideal pregnancy diet.
Pregnancy diet, what you can eat or what to avoid during pregnancy.
Think about when and how you'll announce your pregnancy.
Today there are very creative methods of announcing your pregnancy. However, It is recommended that you wait for the first visit and the first weeks of pregnancy when the risk of miscarriage has decreased significantly to start planning something epic.
When the appropriate time comes, ask your friends and family to see if they can give you a hand on this, I am sure the will say yes.
Never is to early to start using a good moisturizer.
This is one of the things that is never to early to start. Your skin will be doing lots of stretching in the coming weeks to accommodate your growing baby. The sooner you start, the better!
I love the Earth Mama Belly Butter because this thing did wonders to me and because it's completely organic with no toxins, no synthetic fragrances, parabens, etc.
Start prepping your comfy mama necessities.
This is the perfect time to start buying some things that are going to be very necessary for you, things like a good bra for before and after having your baby, and some comfortable undies, etc.
In the second part of the first trimester, you will feel better of the morning sickness, your vitality and strength return also by the end of the first trimester, you will feel radiant and beautiful, it is also the time to buy some good clothing and footwear options that accommodate your new pregnant belly.
Start a budget for baby and be financially prepared.
Starting a budget now will help you prepare financially for having a baby.
It's so nice to have a nest egg set aside so you'll be completely prepared for anything baby might need in the future.
Besides the fact that you need savings for the baby, being financially prepared for a new family member includes, start thinking if you are going to take maternity leave and for how long, shopping around for a life insurance, etc. You can start planning all these things from the beginning, it will be a lot easier and less stressful for you.
Download a pregnancy tracker.
One of the most exciting things about being pregnant is checking to see how big baby has gotten each week.
There are many pregnancy trackers out there, but here you have my favorites:
What to Expect Baby tracker.
The Bump Pregnancy and baby tracker.
And, for tracking your baby Ultrasounds, how and when are they done, measurements, lab testing and all about the doctor visits, check out my weekly baby ultrasound page, here is a link for you
Start creating your baby registry.
From now on, you'll probably read tons of baby registry checklists everywhere.
Why not go ahead and start your baby registry now so that you have somewhere to direct family and friends when they ask?
For all my new mommies that aren't sure where to start with the baby registry, I always recommend Amazon because of their great selection of items for your baby, free and fast delivery, and extensive return policy.
Talk to your partner about parenting.
When it comes to raising children many times, it is not most of the time, men and women see things in different ways, but certainly, if you are going to have a child with a person you love this would be a good time to talk and be on the same page. The children need the 2, mother and father figures to grow and mature in a healthy and balanced way, the children learn in the same way from the 2 of you, so this is a good time to include your significant other in all the preparation and the excitement of a new baby.
In conclusion:
As you can see your pregnancy comes with many new things to learn and prepare. In this article, I try to name only the most important ones for you to get ready on this new stage of your life. But remember, is also crucial that you remain calm and that you learn to enjoy these moments that are unique and pass quickly. If you like this post, share it to other mommies.
Zadi, XO.