Hi mommies, today's post it's going to be about your Normal 29-week pregnancy. As usual, you are going to learn in this post about normal pregnancy symptoms, fetal development, prenatal visit and obviously Ultrasound images, are you ready? well, let's begin…
The second week of the third Trimester, only 11 more weeks to go, a good reason to keep celebrating.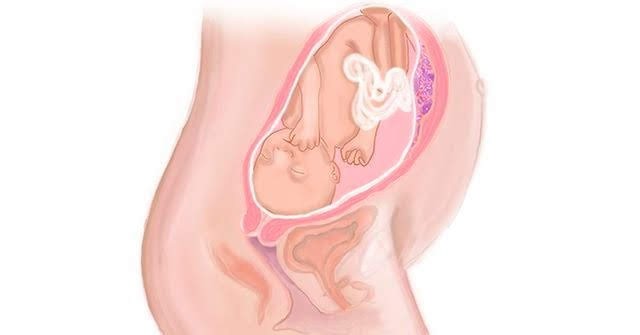 This post contains affiliate links, if you like to have more information please check my disclaimer page
How Big Is Your Baby at 29 Weeks?
Your baby at 29-weeks pregnant will be as big as an Acorn Squash. The average 29-week fetus weighs about 2.5 lbs. or 1200 grams, and measures about 26 centimeters long.
Sharing is caring!!!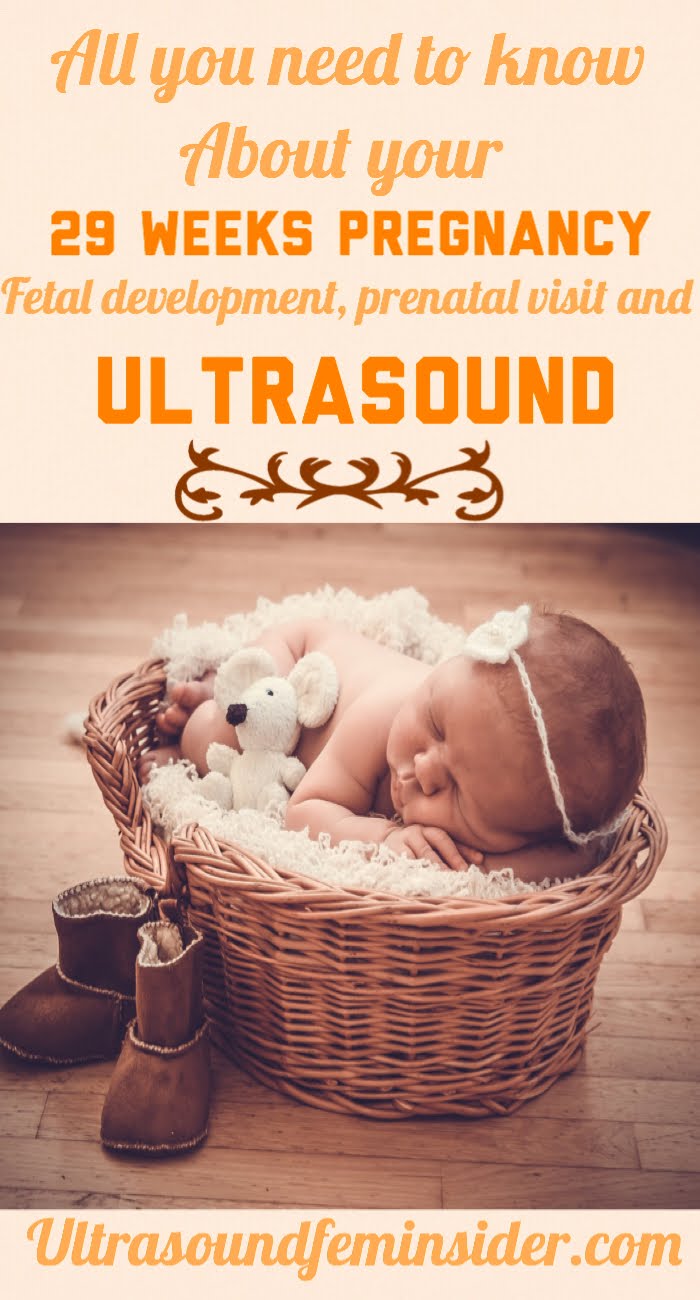 Normal Pregnancy symptoms at 29 weeks!!!
At 29-weeks pregnant your baby is not only moving a lot but growing a lot as well, Your pregnant uterus keeps putting pressure on your abdomen and pelvis.
Frequent urination: Now that your uterus is putting a lot of pressure on your bladder, your bathroom trips are more frequent.
Constipation: Another normal symptom at 29-week is constipation. This you can be improved with some exercise, drinking lots of water, and eating plenty of fiber-rich foods.
Itchy belly skin: Skin irritation is a common problem for many mommies. That tends to appear during the fifth or sixth month of pregnancy when you're starting to show, and only seems to get more pronounced as time passes and your belly continues to grow.
Backaches and aches in general: Your body's carrying some extra weight at 29-weeks pregnant. Other factors such as fetal position can be a cause as well, if the baby is breech you might be feeling more uncomfortable.  Activities such as yoga, stretch, swim, walk, and/or get a prenatal massage can be helpful to you right now.
Trouble sleeping: Maybe you can't sleep because you're getting nervous or anxious about delivery, or just because your belly getting in the way. Experiment with different strategies for getting some sleep, see what works for you and stick to it. The giant body pillows for pregnant women are awesome, consider one of those.
Hemorrhoids: Baby's putting pressure on your digestive system, and the hormones may be relaxing your intestinal muscles, causing uncomfortable hemorrhoids, A healthy diet, a lot of rich-fiber foods and lots of water is going to help you a ton.
Varicose Veins: They start to pop around this time, 40 to 50% of mommies develops Varicose veins, this symptom is caused by the increased size of your pregnant uterus and the increased pressure on the pelvic veins, varicose veins are NOT a cause for concern.
29-weeks is a good time to start finalizing details, like stocking the nursery with baby care essentials. You'll also want to start packing a bag with the things you know you'll want with you at the hospital for baby's birth, here I leave some baby essential products that are must-haves for the arrival of your baby.
Other topics that might interest you:
All you need to know about Urinary tract infection, UTI on pregnancy.
Pregnancy diet, what you can eat or what to avoid during pregnancy.
Useful tips for new parents, What I wish I knew before starting a family.
Preeclampsia, an useful guide to manage high blood pressure.
Sharing is caring!!!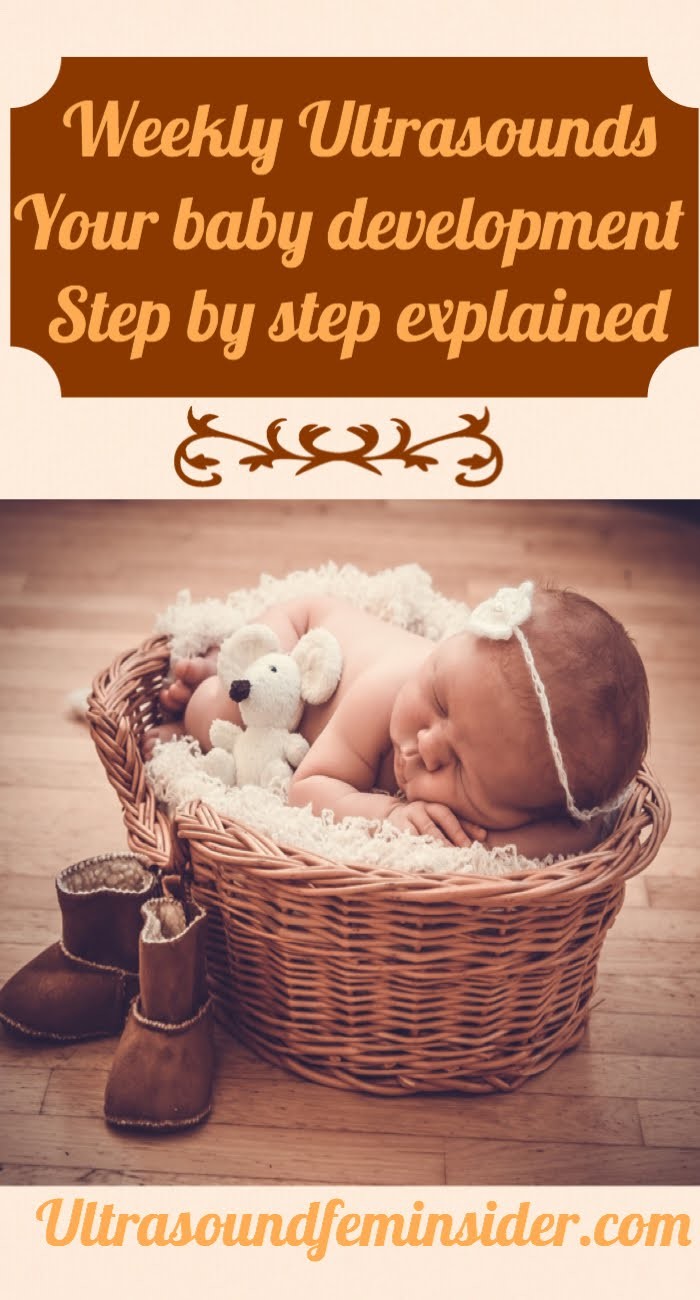 What is happening with your baby at 29 weeks?,
Fetal development.
Your baby's heartbeat has become strong enough that you and/or your doctor can hear it clearly with a stethoscope. A normal fetal heartbeat is 120 to 160 beats per minute and is pumping about 25 quarts of blood through your baby's body each day.
Baby's hearing continues to develop too, perhaps the baby is hearing you talking to him already. Some moms notice a difference in their baby activities depending on the kind of music they're listening to.
Everything keeps growing stronger this month, bones, nerves, heart, etc.
Even though your baby's lungs are not working yet, the diaphragm and chest muscles are already practicing expanding and contracting and their chest walls move rhythmically in and out.
What to know about doctor visits?
Your doctor visits are now every two weeks.
You'll be keeping tabs on how often the baby's moving and whether his or her movements are consistent from day to day.
Here's how you do the Kick counts: Pick a time of day and set a timer. See how long it takes to get to 10 fetal movements it should be less than two hours.
Routine doctor visits include:
Your weight gain.
Blood pressure.
Glucose.
Ketones.
Protein.
Nitrate.
Fundal height.
Fetal presentation.
Heart rate with Doppler(of the baby)
Fetal movements.
Signs of preterm labor.
Edema.
If any sign of preterm labor is present such as Contractions, Pelvic pressure, Backache, Cramping or bleeding, then an Ultrasound will be ordered.
And now the most exciting part, Normal ultrasound images of a 29-week baby, in case you need one.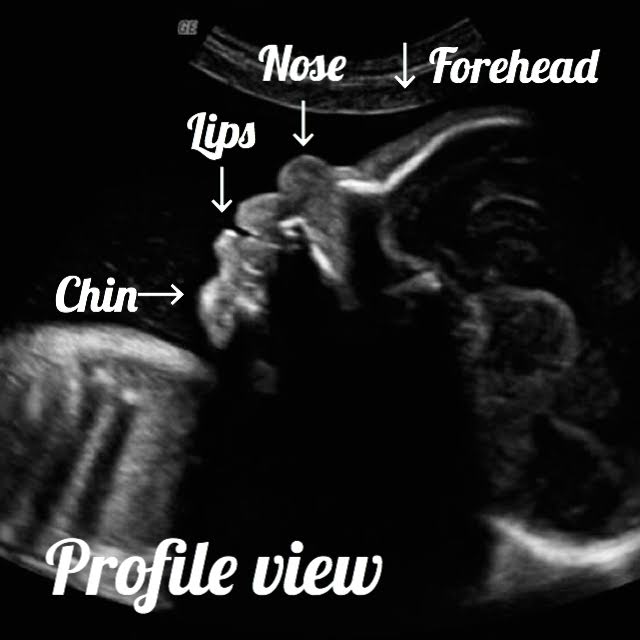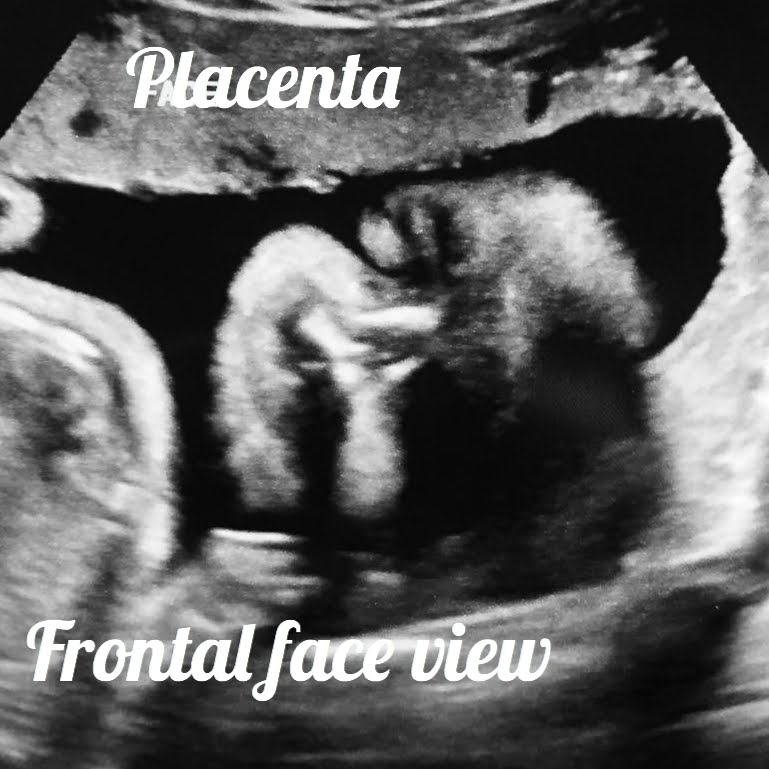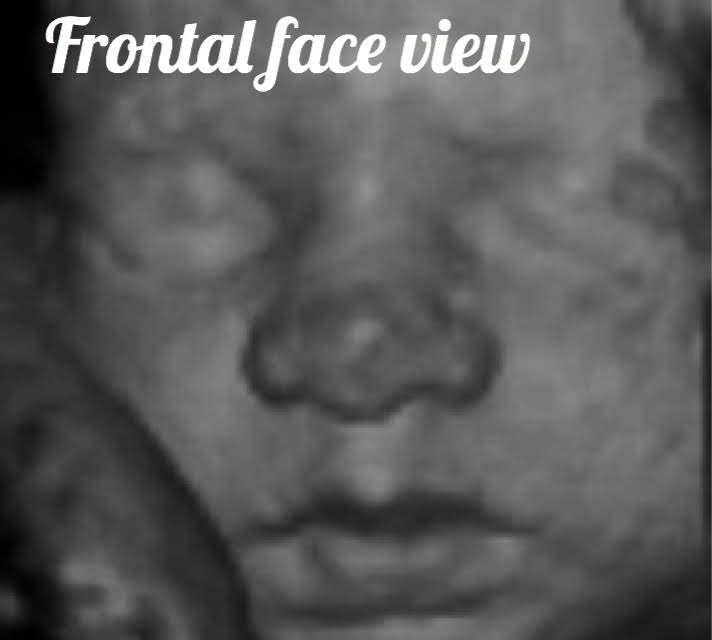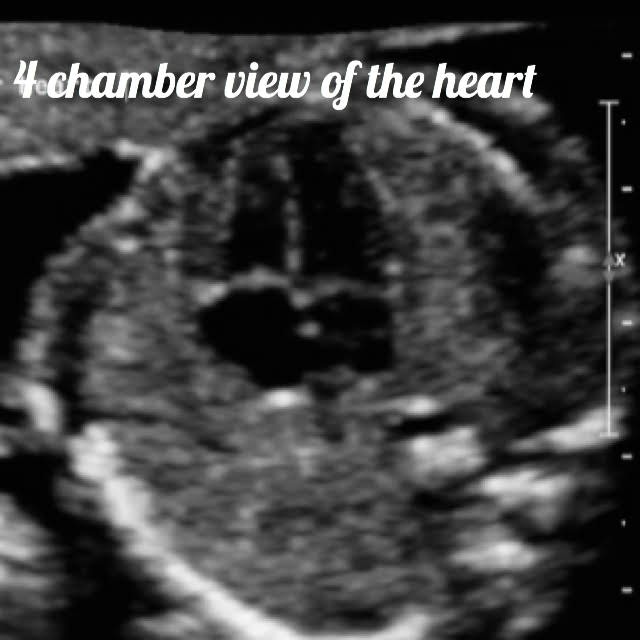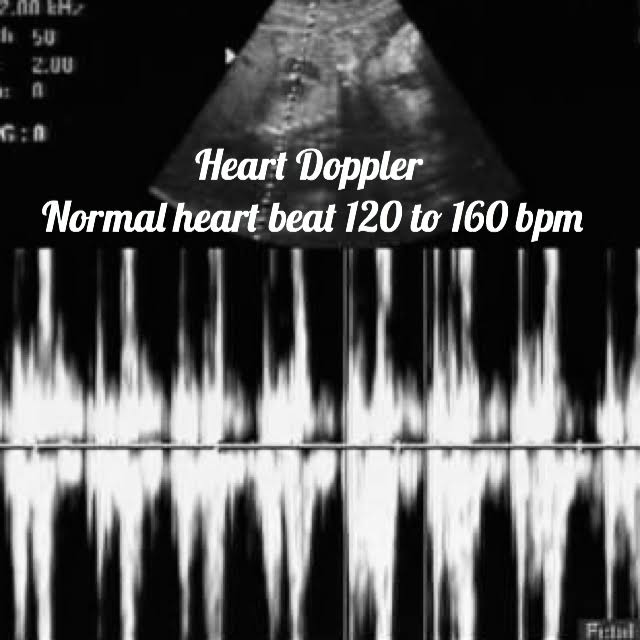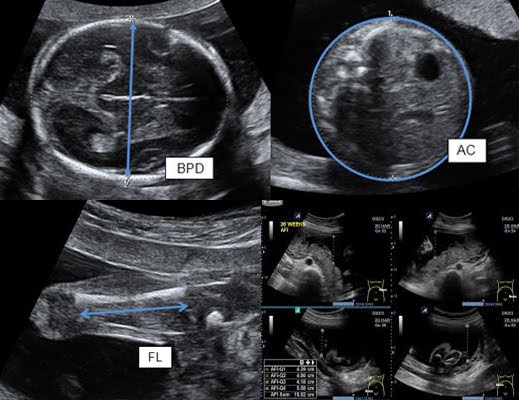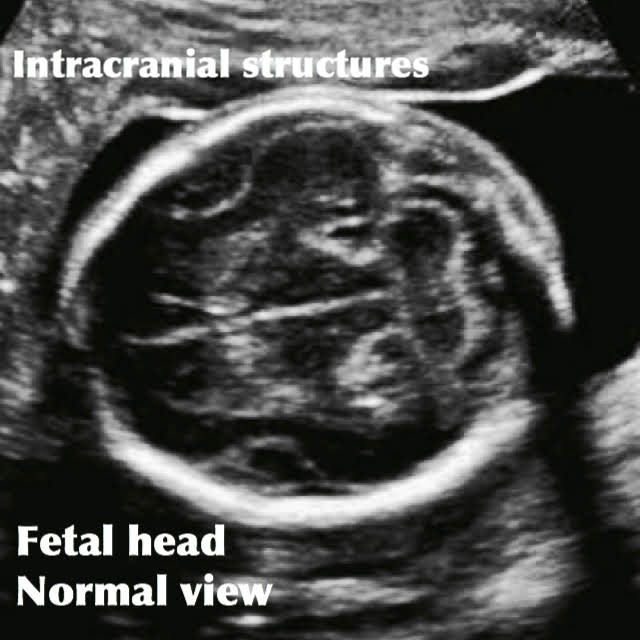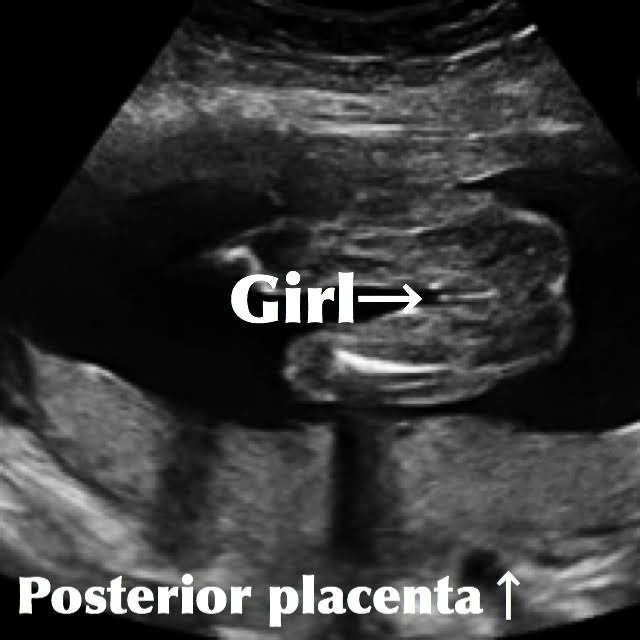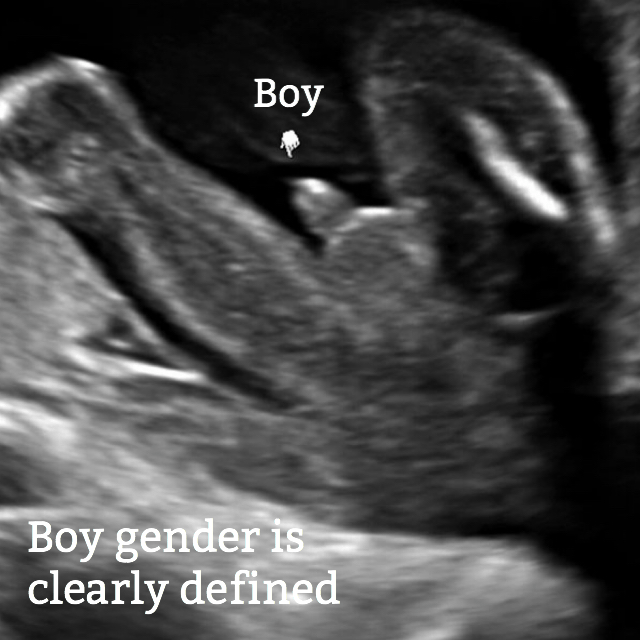 In conclusion, this is the most important information about your 29-week Pregnancy, in this post, we discuss Fetal development, Prenatal care (doctor visits) and Fetal Ultrasound.
Thanks for reading my post today. I hope this information was helpful to you, on my next post I will be talking about 30-week pregnancy and ultrasound.
If you like this post keep sharing to other mommies, we need to empower and help each other out, let's keep changing the world, one momma at a time!!!
Stay tuned for more helpful posts like this one.
XO Zadi.
Disclaimer: Due to HIPPA compliance and regulations all patient information is protected on this site. Also, the information provided on my blog is designed to provide helpful information about the topic and are made with the best of my knowledge. Therefore, is not intended to diagnose or treat any medical condition, For diagnosis or treatments on any medical problems consult your own physician. The author is not responsible or liable for any mistreated pathologies or wrong treatments.