If you are a mother like me, your mornings probably don't start seating alone at the beach looking at the waves, with a delicious cup of coffee in your hands, instead, your mornings are surrounded by chaos, exhaustion and rush hours. In this post, I will be giving you easy to follow tips to practice mindfulness as a parent in the middle of chaos.
There are affiliates links in this post, for more information check here my disclaimer page
Let me first share the importance of mindfulness on motherhood.
Mindfulness has been shown to facilitate communication and to be beneficial when applied in the parenting context.
Mindfulness practice may increase individuals awareness of their moment-to-moment experiences (thoughts, feelings, and physical sensations). Present-centered awareness may enable individuals to break cycles of automatic responses to experiences and instead exercise a more conscious choice about how to respond to their daily experiences.
Mindfulness is also supposed to increase a person's awareness and acceptance of daily experiences and is currently used in a variety of healthcare settings as a potentially effective skill for stress reduction, emotion, affect and attention regulation.
How you can practice Mindfulness in the middle of the chaos that is motherhood.
For more related articles about parenting, check the links below:
How to potty train a boy, 10 best tips for potty training.
Child development, activities your child should be doing by 12 months.
Child development, stages of development, activities your child should be doing between 5 to 6 months of age.
Teaching your child to become a positive person, tips for positivity.
Practice gratitude on a daily basis.
Gratitude is the simple act of expressing and feeling thankful for the things you have in your life and even when you might be having a terrible day, there are always reasons to be grateful for.
By practicing gratitude you are aware of what's making you happy and that you are grateful for it in the present moment.
A great way for visualizing gratitude is by writing down at least twice a week the top 10 things that make you happy every day.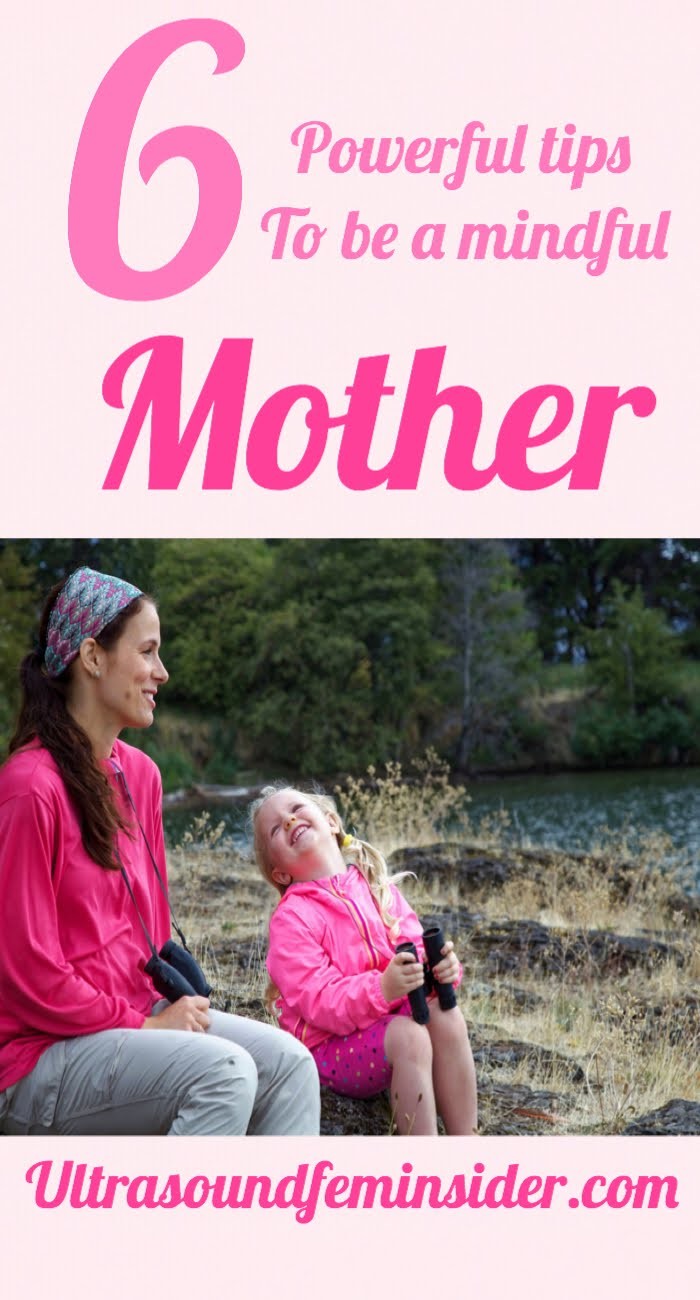 The power of acceptance in your life.
Understanding that nothing is permanent and everything changes are one of the key habits of mindful people. We have to understand that, as mothers, we are far from perfect.
We're born on this earth, we grow up and eventually pass away. As we practice mindfulness, we come to understand this, and this way, life becomes increasingly precious and enjoyable.
Open Conversation with your child.
Just because you're not on your phone or watching your favorite TV show doesn't mean you are "present." To be in the moment is to interact, talk, and spend quality time together, which is really important for mindful parenting.
Kids need to know that you're never too busy or distracted to talk. Make sure your children know that communication is always open, no matter what.
A small tip: Try to phrase the sentences in the way that a YES or NO is not the complete answer, open-ended questions such as " How " or " Why " are the perfect examples for this, that way you are opening a wider channel of communication with your child.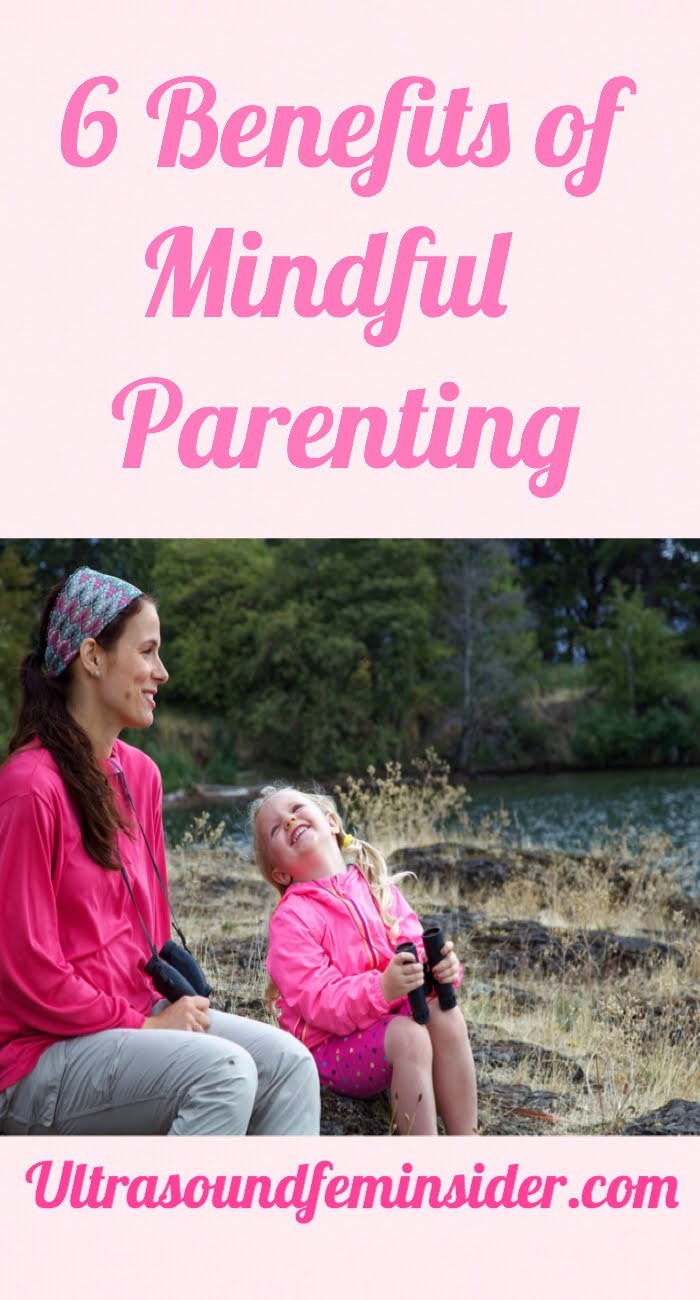 Take Care Of Yourself.
It's easy to accidentally start neglecting yourself when caught up in your family, work, and everyday life. However, keep in mind that your kids will mirror your actions and if you don't take care of yourself, neither will they.
Eat well, sleep more, and worry less. Experts say that anxious parents tend to pass their anxiety onto their children. So stay on top of stress and make sure you're always presenting the best, most positive version of yourself that you possibly can.
Regulate time on your electronic devices.
What started as a way to stay connected has quickly escalated into a way to waste precious family time. The internet has completely changed the way we live and interacts with one another, even with the people that we love the most.
Set in place and time each day to quit working, shut your laptop, and put your phone aside to be with your family. This goes for kids too, no excuses.
Stay Involved.
Find other ways to connect with the family besides talks at dinner. Plan a fun hobby together. Perhaps a once-a-week movie or board game night, take walks, help out with homework, attend extra-curricular events, etc.
All of these little efforts to sneak in bonding time will have a big impact on their lives, and eventually, these are the things that your kids will remember the most.
Great readings for this topic:
In conclusion:
Mindfulness is not about being happy all the time. It's about the complete acceptance of the present moment as it is. With the good and bad, with the positive and the negative, with precious days and chaotic days.
As a mother is our job to practice mindfulness and be present for our kids. Even in the middle of chaos, always with the most positive version of ourselves, showing them that is indeed possible to endure life and chaos gracefully.
Zadi, XO